---
Functionally Lacking and Great Style
Features
Screen: Like a wall-mounted TV, simple, but stylish

Sci-Fi Screen: Much the same, but with added future.

Flag It's a normal flag! It moves in the wind.

Large Flag. Bigger flag! Still moves in the wind.

Banner Flag: A flag. Sideways!

Hanging Flag: So you take a flag, break a bit of the pole off and throw that away, then you attach the rest to a wall.

Circular Screen: Ever been to a stadium or expo where there are these hanging circular signs? Cool right? Well this one rotates, too!
---
FLAGS Mod Addon Packs (FLAGGONS)
---
Development Team
Illya#5376 - Lead Mod Developer
Deantendo#4265 - Main Texture Developer
Pleasure#2299 - Modelling, Texturing
DutchKhana#9613 - Country flags
Harper#2416 - Additional modelling
Dudeamax99#1337 - Testing
---
Credits
'Have a day' emoji - https://www.flaticon.com/free-icon/confused_742774
Items from the Farming Mod used with permission.
---
Media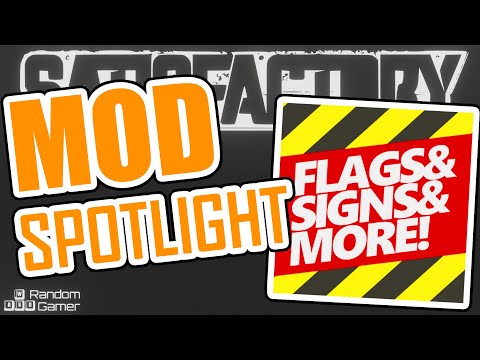 Info
Created:
Mar 13, 2020, 11:51:08 PM