BWW - Better WalkWays
Q - Better how?
A - Let me list the ways...
Added end-cap sections
Added end-cap sections with ladder snapping and a hole
Added a ladder to use with that
NO gaps between rails now! (OSHA approved)
All ramps with rails have a version without rails, too!
Ramps with 1 rail left and right
A walkway to fix the joining of left/right to middle parts
All new walkway models that look similar to the originals, but with a nice clean underside
Q - Who do I bother about bugs?
A - Kyrium
Q - Who made this mod?

Kyrium (code, BPs etc...)
Hilun (Models, textures)
Deantendo (icons, concept, direction)
Q - What if I have suggestions for more stuff?
A - Feel free to post them, but this mod is considered complete and probably won't change much. But we will fix bugs and stuff.
Q - Any planned updates?
A - Mostly compatibility, bug fixes and stuff. Maybe upgrades to match whatever changes come with update 5 and beyond.
Q - What if i'm really happy with this mod and want to drop a few coins in a tip jar?
A - We'd love that!
Tip Kyrium
Tip Hilun
Tip Deantendo
Example Images: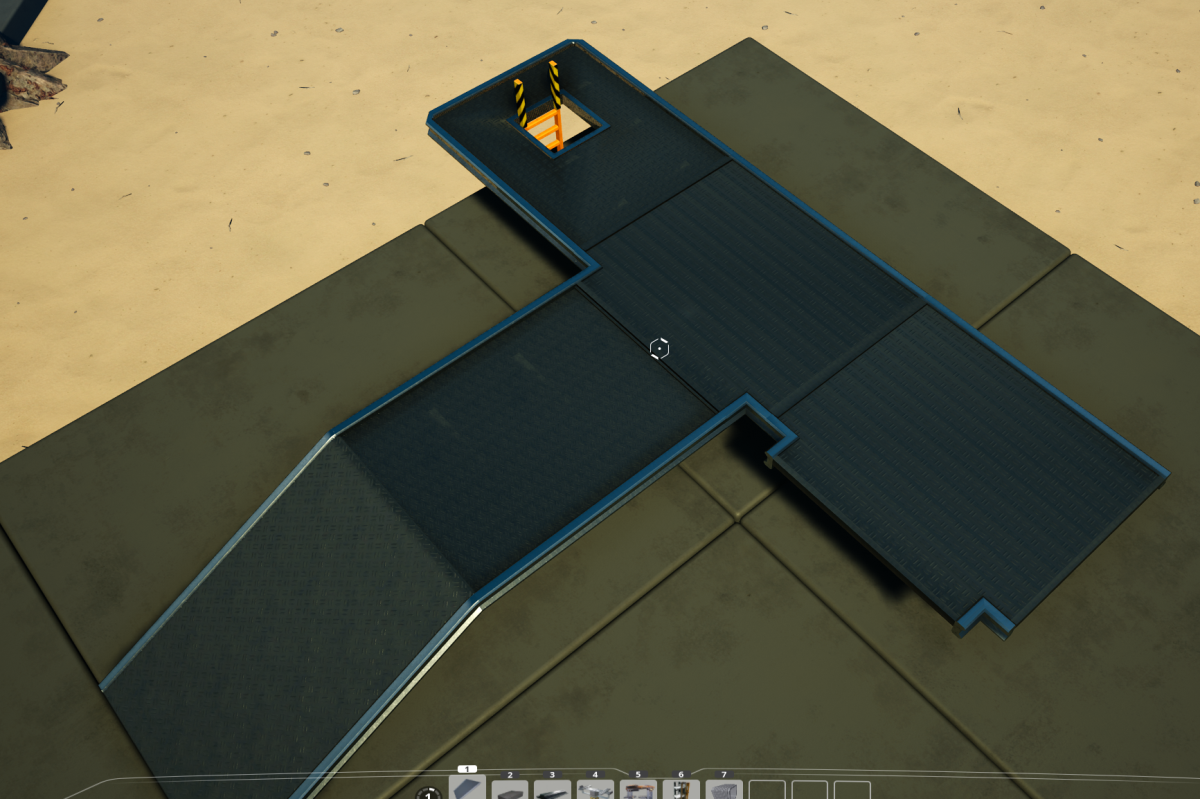 Info
Created:
Aug 18, 2021, 9:50:58 PM
Reference:
BetterWalkways
Latest Versions