Pass Conveyors, Pipes, Power and Hypertubes through Foundations and Ceilings. It simulates that you have a hole in the Foundation.
Conveyor Hole Up to down (1m, 2m and 4m height)

Conveyor Hole Down to up (1m, 2m and 4m height)

Ceiling Conveyor Pole

Ceiling Splitter and Ceiling Merger

Pipe Hole (1m, 2m and 4m)

Pipe Ceiling Pole

Ceiling and Floor Power Outlets (1m, 2m and 4m height)

Hyper Tube Ceiling Pole

Hyper Tube Hole

Multi Floor Hole that has 4 inputs and 4 outputs in every direction

Underground Belt - an Input and output belt that are 10m and 30m far from each other

Stackable BIG BUS (that is an experiment to improve FPS)
Always put the Floor Hole on top of the Foundation, and the Ceiling Conveyor Pole/Ceiling Merger and Splitter on the Ceiling.
Thanks for Tom for the 3D Art in the supports (From Covered Conveyor Belts).
Random Gamer Video: Floor Hole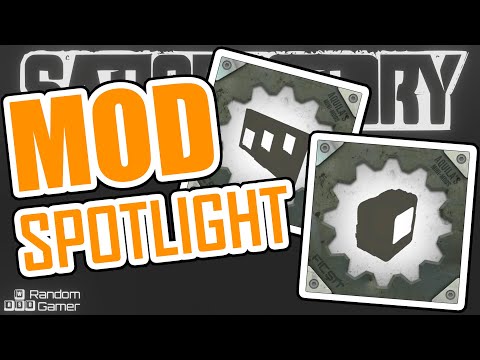 ---
I'm having a lot of fun making Satisfactory Mods and I hope you are enjoying them! If you want to donate, i would be very grateful.