⚠️Download the Alpha Version of⚠️
⚠️Icon Sign Panel 2.0⚠️
-
.
ATTENTION: To use the benefits of this mod, scroll through the Hub Milestones Tiers and find the correct item to unlock! Sometimes the unlock item is kind of hidden, and you have to Scroll to the right to see it.
.
Some big stackable icon signs and 3D items to place wherever you want in your factory.
There are 90 Stackable Big Icons and 67 3D items to put on belts, containers, machines or wherever you want.
Just a DECORATIVE thing, doesn't change anything in your factory.
To do
Make it all in one item and make a GUI for changes
Add Small Icons Signs or make it sizable
Add some Icons to build on Walls
Better with Micro Manage Mod (You can move it and resize all decorations) - https://ficsit.app/mod/B9ZnQrrWf5rdPp
Random Gamer Video: Icon Signs - Satisfactory Mod Spotlight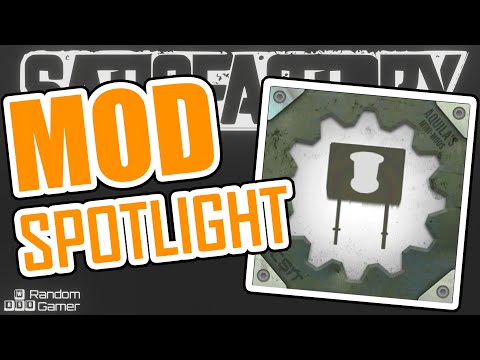 To contact, please use @MiniMods and quote the mod OldIconSign.
Any ideas / Suggestion / Need Some Help / Bug Report :
-
I'm having a lot of fun making Satisfactory Mods and I hope you are enjoying them! If you want to donate, i would be very grateful.
- Icon by Deantendo#4265 - https://discordapp.com/channels/555424930502541343/701160102077530213
- This is an Alpha Mini Mod
If you are a Modder and wants to integrate, absorb or take over any of my 'Alpha Mini Mods Ideas' for your one. Please, contact me at the SMR Forum FICSIT Augmentation Database!
-
Support Andre Aquila