50 new Achievements to conquer and get some trophies.
Attention: This mod is conflicting with another mod. We are investigating why and what mod is conflicting. Can cause a instacrash.
Types of achievements:
Produce X item per minute
Have X machines working
Have X vehicles auto running
Habe X foundations/walls
You maybe have to wait until 2 minutes to the thophies appear!
Build your Shelf and start to get your trophies:
-
Shelf with trophies (SPOILER): Video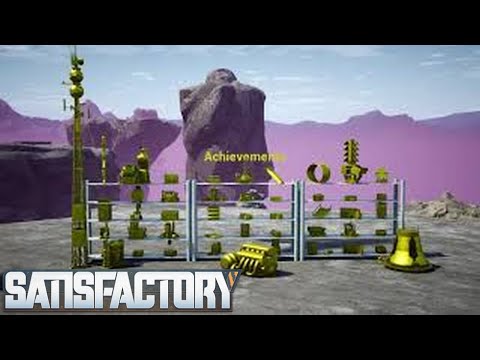 ---
I'm having a lot of fun making Satisfactory Mods and I hope you are enjoying them! If you want to donate, i would be very grateful.