Launch the Rocket (aka Production Plus 2 with Nogs Inserters)
Challenge yourself to send a rock to space. Your machines doesn't have inputs/output connectors, use the Nog Inserters!
Special thanks to Nog, Rob, Deantendo e all players from Discord Modding Server.
How to Play:
Starting a new game: You can do a complete factory only researching the Production Plus MAM. Doesnt require to updgrade your hub/mam to go to the end of this challenge.
Using your already made Factory: You could do parallel factories with the new content.
Use the Nogs Inserters mod to feed the machines. Because of a Gamelimitation it's not possible to place items on a ConveyorBelt directly, put it on Inline Storage Chests.
Tribute to the game Factorio.
You dont need to plug the inserters to your power, just put a cable between them.
---
This mod has hard dependency on Nogs Inserters
Thanks for NOG for making Nogs Inserter and allowing its use in this mod
Nogs Inserters: https://ficsit.app/mod/C5jf5WDq7cZBtw
---
+100 new items to produce, +10 new buildings.
Nogs Inserters demonstration:
[
Video by SpielbaerLP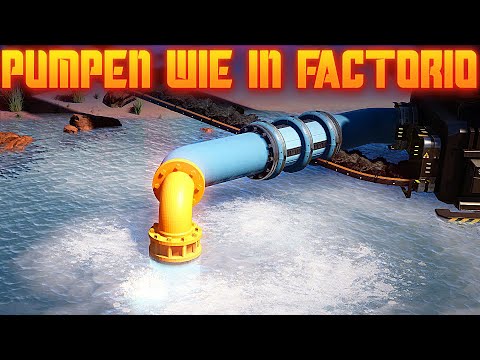 Know Bugs:
Stone Furnace and Steel Furnace says it has "No Power", but it doesnt need.
Getting the Burner mining drill turns to the vanilla one.
Invisible Powerline
Jetpack and GasMas without material in the belts
You don't need filters, but it alerts in Hazmat Suit and Gas Mask as you need.
In multiplayer. Only host can see the tech tree in mam
---
I'm having a lot of fun making Satisfactory Mods and I hope you are enjoying them! If you want to donate, i would be very grateful.