An Yesod#0001, Tom#4645 and Aquila collaboration:
All versions of the conveyor belt, but with a cover:
Covered Conveyor Belt (Black Hood)
Covered Paintable Conveyor Belt
Covered Hooded Lift (Black Hood)
Covered Steel Lift
Colorful Belts
Includes the MK6 (2000/m) and MK7 (7500/m) versions.
Thanks Tom#4645 for the Art for the covered belts.
Thanks @Tom from the Modding Discord for making the 3D Mesh for covered Belts.
Yesod mod Idea to cover some belts for aesthetic purposes.
ColdFire Games Video: Covered and Paintable Conveyor Belts and MORE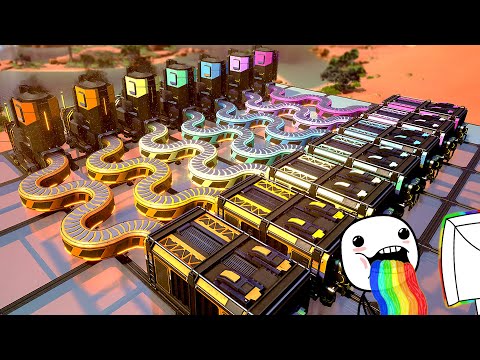 ---
I'm having a lot of fun making Satisfactory Mods and I hope you are enjoying them! If you want to donate, i would be very grateful.